Every person is leading a very busy and time-bound life. In this running around people often neglect their health, which results in various health issues from head to toe. Swelling in tendons and bursitis can also cause a frozen shoulder. People between forty and sixty are most commonly affected with frozen shoulders, and women are often most affected. In addition, people with diabetes are at a higher risk of developing a frozen shoulder. 
Know about Frozen Shoulder
The "Freezing" stage:

The pain persists for at least six weeks to 9 months. The pain aggravates at night. The shoulder becomes stiff and painful with an increased inability to move.
The "Frozen" stage:

During this stage, the pain may reduce, but the shoulder remains stiff, making daily activities more difficult. This stage lasts for about 2 to 6 months.

The "Thawing" stage:

At this stage, the pain starts reducing, and you can move your shoulder slowly. For full recovery, it takes six months to 2 years.
Though most frozen shoulders get better on their own within 12 to 18 months, few people suffer more, and they need medical help. You should always avoid moving your shoulders in jerky movements. 
How to get rid of a frozen shoulder?
In treating frozen shoulders, a wide range of motion exercises are involved, and sometimes medication is also needed. In rare cases, arthroscopic surgery is required to release the joint capsule so that you can move your shoulder freely again.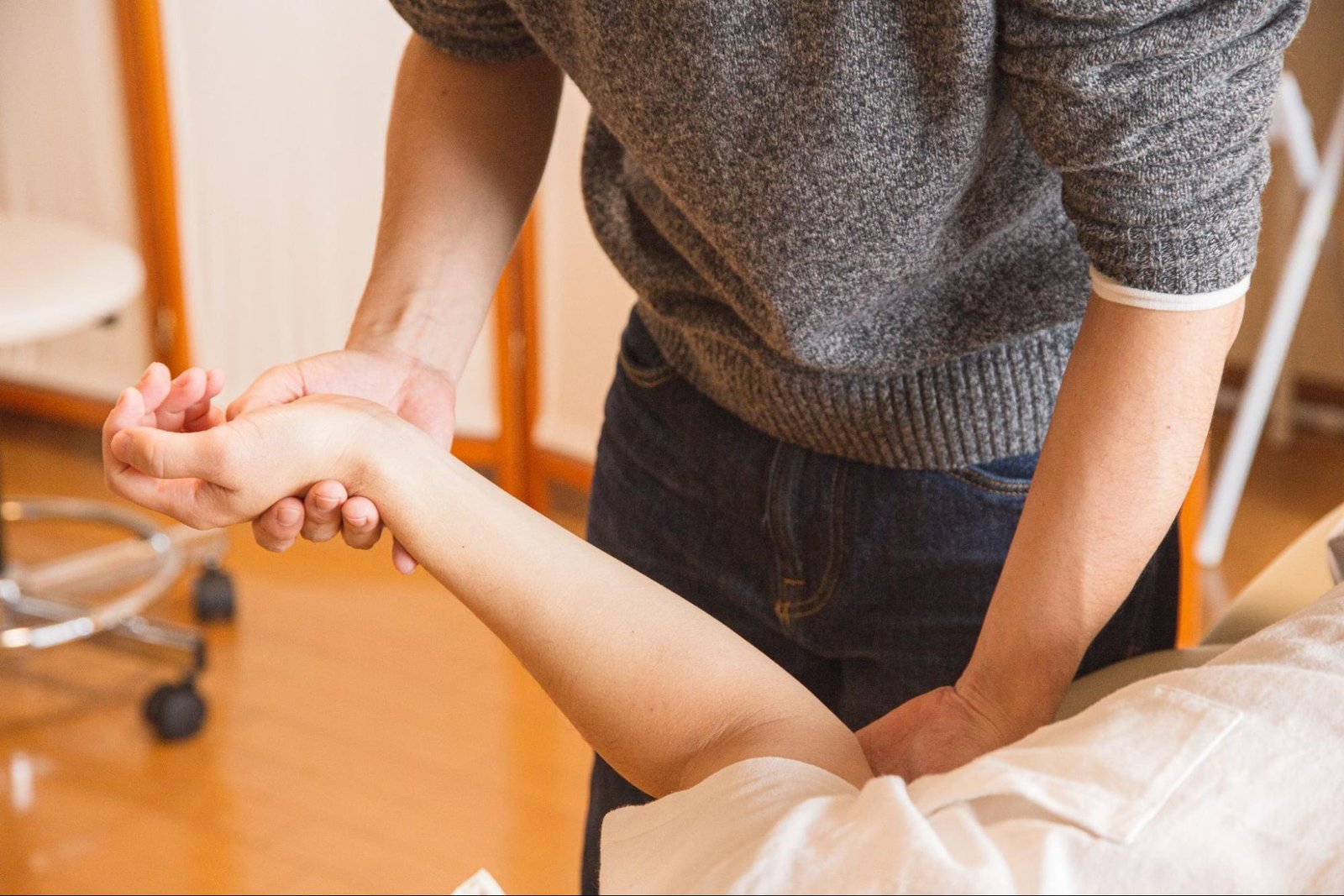 Do's and don'ts with a frozen shoulder?
Do's: 
Should follow regular exercise along with medical advice.

Using an ice pack 3-4 times a day for 10 minutes gives pain relief.

Sometimes you need to take painkillers as prescribed by the doctors.

It would be best if you did especially stretching exercises to increase mobility.
Don'ts:
Should not stop doing regular exercises.

Moving the entire shoulders shouldn't be stopped due to pain.

Avoid sleeping on a sore shoulder.

It would be best never to miss your daily workout, especially the physiotherapy sessions.
Which is better for frozen shoulder, heat or cold?
Usually, people think that applying heat to a frozen shoulder relieves pain, and a frozen shoulder responds better to cold than heat. Apply the ice pack to the shoulder several times a day for 10 to 15 minutes, which helps reduce the pain gradually. Wrapping a wet towel kept in a plastic cover around the shoulder increases the blood circulation area and helps in reducing pain. The connection between muscles, bones and joints is such that it reacts better to cold or reduces pain. Therefore, ice packs are more effective. This is called "icing therapy" Applying ice packs treats frozen shoulders and helps reduce muscle spasms. A frozen shoulder responds better to cold than heat. Cold is a natural pain reliever which numbs the pain of the injury. Doing so cold stops the tissue breakdown. Once the pain reduces, you can slowly return to your regular activities. Physical exercises such as stretching help overcome pain from a frozen shoulder. 
Though a frozen shoulder is not a serious issue when neglected will make you suffer. Changing your lifestyle and including a healthy diet and exercise routine is important.
Dr Chandra Shekar is the founder of the Hyderabad shoulder clinic. The clinic was established in the year 2010. The clinic delivers its valuable services in Telangana & Andhra Pradesh.
Contact a shoulder doctor for expert advice on the best care for a frozen shoulder. Dr Chandra Sekhar is one of the best shoulder surgeons in Hyderabad.
For any shoulder-related issues, please call +91  99595 88389 and book your slot.
E-mail: shoulderandsportsclinic@ gmail.com
Website:  https://hyderabadshoulderclinic.com/